Armel
A downloadable game for Windows
Hi everyone !
This is our first game developed in context of scream season gamejam. We are very proud to present you Armel.
Armel is a horror/stress multiplayer game.
You and your partner are in a library and in a mansion. You have to help each other like in an espace-game. You have differents clues in the map.
To play :
WQSD to walk
Left Shift to run
Space to jump
Escape to pause mode
Left Mouse Click to interact with object or to pick up object
Right Mouse Click to interact with object or to deposit object
It's a host-client network architecture. So, the host of the game have to open the port 7777 (but you can choose what you want) in his network box and he have to open this port in Windows firewall in incoming connection and outcoming connection.
If you have any question, we will be delighted to answer you. You can contact us with our website : http://studio-nemese.com , in itch.io or you can rejoin our discord server here : https://discord.gg/d8ztJeh
Download
Click download now to get access to the following files:
Comments
Log in with itch.io to leave a comment.
Fix controls,Its unplayable. Update the game please!
ooops, we are french and we put the french control zqsd. Very sorry, we will make an update this evening
No problem bro....Waiting for new update and i will make a YouTube of your game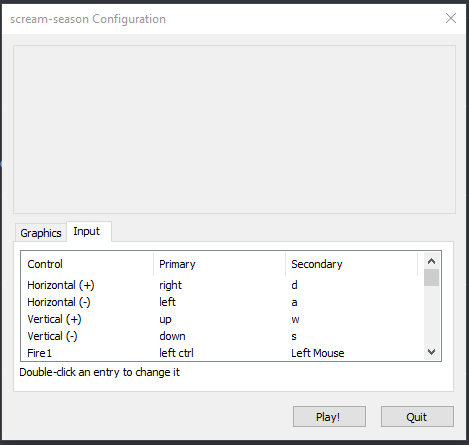 You can change the control here as you want. Lunch the game and click on "Input" tab :)
Have a good game !